Frankenmac update (old post conversion test)
Some people might been curious as to how I fit the Apple Wifi stick into the Toshiba Satellite P840. The solution was a little bit janky but relatively simple. Sadly the device is too long for the space allowed in the P840. Whilst it might seem pretty intuitive, they're both PCI-E cards, it's plug and play right? Not quite. As you can see the original card in the P840, is extremely compact (right) and the apple macbook airport card circa 2007 (left) definitely is not! (example image, I'm not pulling it out again just to make a point :P )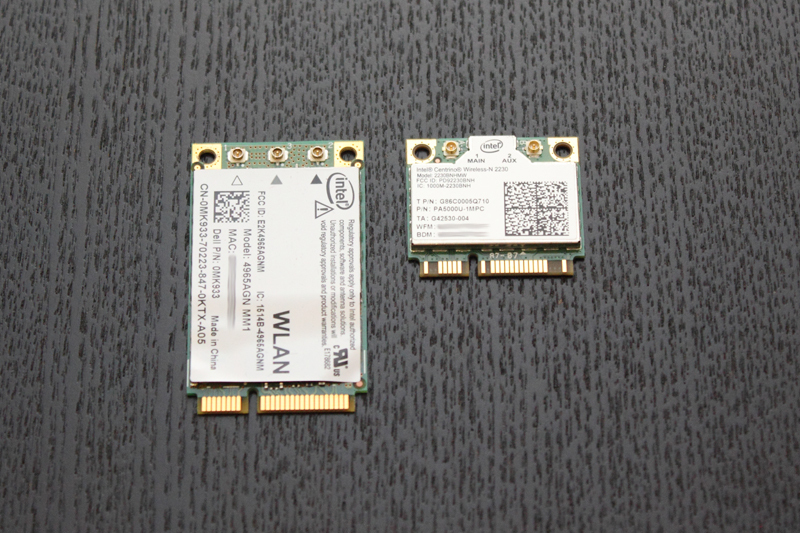 This meant that the card didn't connect up to the mounting holes on the motherboard and so it didn't hold in place. However, there was a really simple solution; friction. It turns out that the new card hung over the ram slot very neatly and with a small foam spacer inside it, it held in place perfectly. As you can see below it extends just to the edge of the SO-DIMM slot: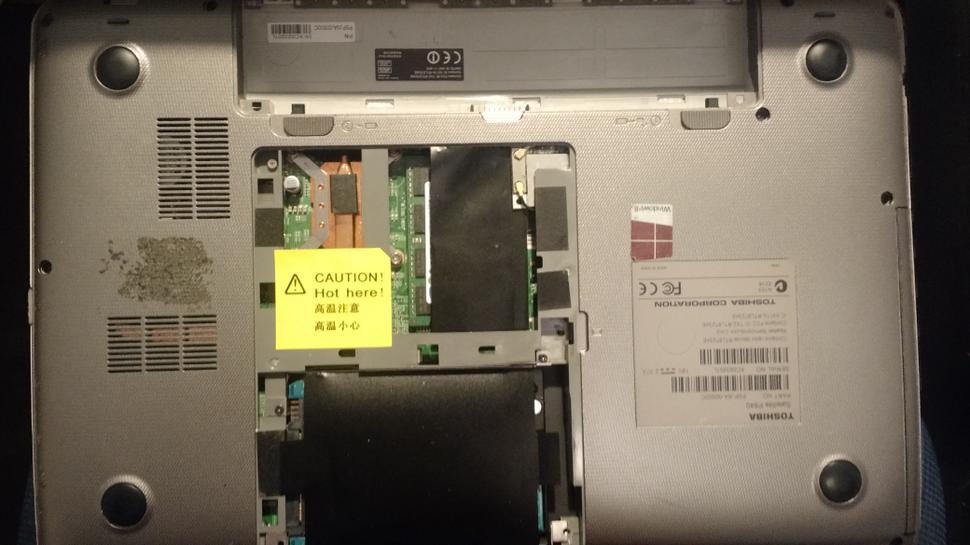 A closer image reveals just how close I cut it when fitting in this card. In reality, I was more worried about the card not keeping contact with the edge connector for the mini pci-e and maybe even some board flexing.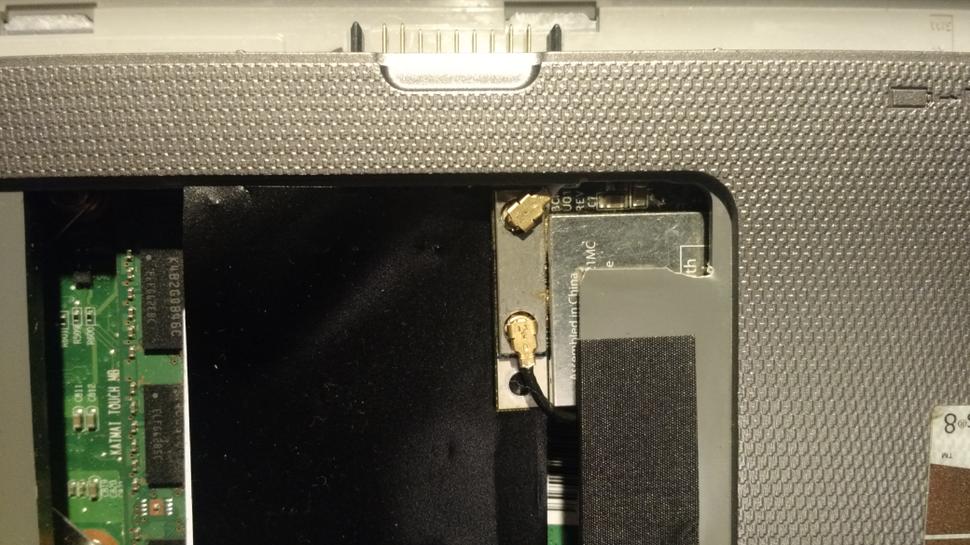 Only one other modification needed to be made to make it fit, mostly because the wifi card now covered the mounting hole for the back plate. It looks amazingly ugly on the inside because it really was a rush job. The Macbook Pro was dying and I needed to transfer everything over in order to retain my audio visual workflow.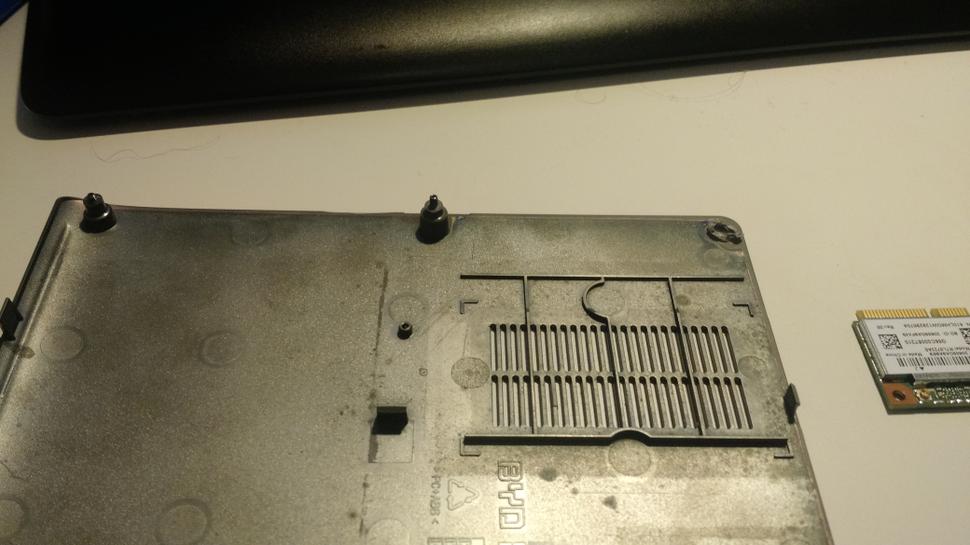 In the end, there is next to no appreciable difference in the external look of the laptop. The plus is that the rubber grommets provided by toshiba fill the hole up easily and you dont even notice what I have done in the final result. Excluding the fact that the laptop runs OSX.